PEAKS RESTAURANT AND BAR
A modern Australian Restaurant, featuring a menu showcasing the amazing local produce the High Country of Victoria has to offer.
Our dishes draw inspiration from mountain cuisines around the world, served within the stunning mountain surrounds.
Peaks Restaurant is open 7 days a week for breakfast and dinner.
Jaffles menu available 10am - 4pm daily
Happy Hour from 5pm - 6pm daily

To book, please contact Peaks Restaurant on 03 5777 5788.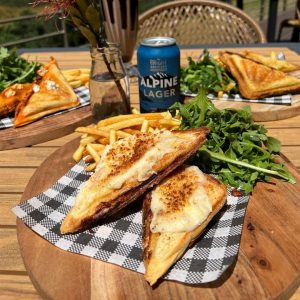 JAFFLE MENU
DAILY JAFFLES
Enjoy gourmet jaffles daily, from 10am - 4pm.
Download the Jaffle MENU HERE